Wider Community Engagement
Our conviction that each person has been created to carry forward an ever-advancing civilization, finds expression in focusing our program on assisting students to find ways to improve their surrounding environments. This extends beyond the four walls of a school. By engaging the students from an early age in social action, we cultivate their leadership skills and capacity and desire to help others while being active agents of change in the world. Our students and parents take part in various projects, conferences, and NGO events helping them to apply their theoretical knowledge into informed practice.
Participation in Community & Service
As our service to the community, we do various activities, such as:
Taking care of the surroundings of our school by planting flowers, bushes, and trees, and keeping the area clean.
Participating in charity projects to help people in need.
Supporting and taking part in events focusing on the education of important topics, such as the environment and diversity.
Starting dialogues with companies on their environmental action plans.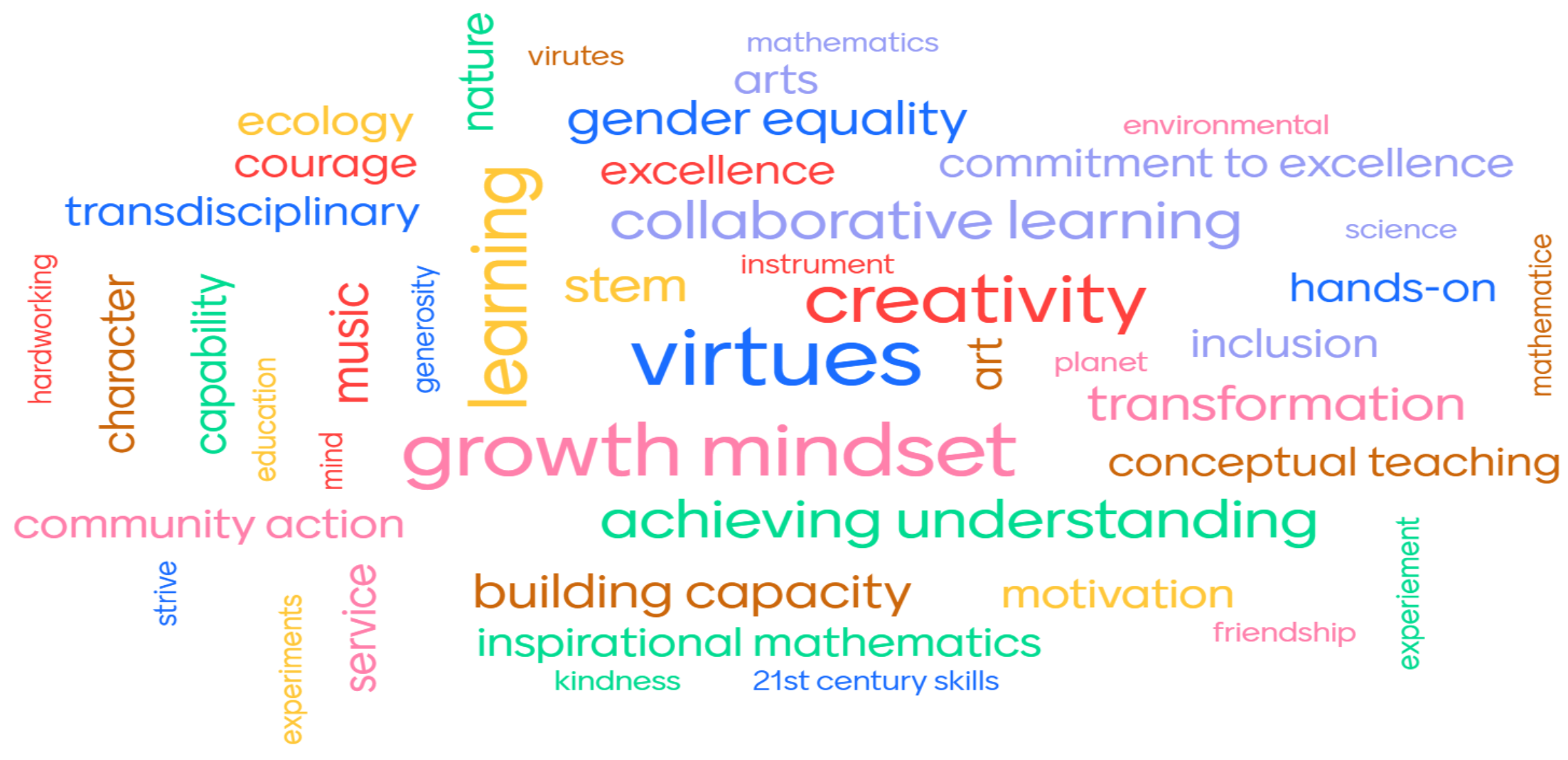 We work closely with institutions and individuals around the world to engage in the newest research and bridge research with practice. Our partnerships include close consultations with professors and researchers at the University of Cambridge and a lecturer at the Institute of Education (UCL). We also cooperate with other schools around the world such as Townshend International (CZ) and The School of the Nations (Macau). We take part in Erasmus projects where we are able to visit other institutions across Europe to explore educational themes. Our most recent research project was on the topic of inclusion and inclusive practices in the classroom and outdoors.
We make every effort to engage with local governments and organisations in order to support the learning practices. Currently, we are collaborating with the Mayor of Bratislava on a number of projects aimed at educating for sustainability and the local district in which we reside on a number of educational and environmental matters.
Over the years, Brilliant Stars has become a space for innovative ideas and raising students who strive to contribute to society. We are thrilled that our progressive school is able to be part of the transformation of learning in Slovakia and although we all still have a lot to learn, we open our doors and are always pleased to act as inspiration and a model for other institutions.
Service Activities
Our whole Brilliant Stars Community participates in many wider community service projects!